THE SOCCER STORY - ISSUE 3
Is Claudio Ranieri the Man of The Year?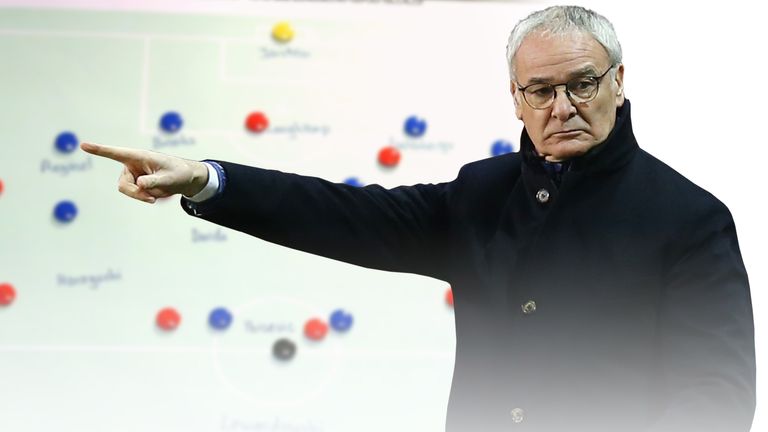 It's tough to deny that Leicester City's Premier League Champions' manager Claudio Ranieri is a breath of fresh air to reporters who cover sports. Whether you win or lose, or coach soccer, football, hockey, baseball, or any other sport, the typical press conference from the coach or manager is always predictable. But Ranieri, Leicester's Italian manager, is different.
That Italian enthusiasm and passion for makes him likeable!
Ranieri speaks with that Italian enthusiasm and passion that makes him likable. In the end everyone was cheering for Ranieri's underdogs, Leicester City, to win the Premier League title. And after Chelsea tied Tottenham with a late goal, the impossible feat that no one had anticipated had been accomplished. Starting at 5000-1 odds, Leicester did the impossible. But somehow, although Ranieri did his best to take the spotlight away from him and asked people to praise his players, owners, club staff, and fans, he stole the show. It was his enthusiasm that rubbed off.
His positive but cautious press conferences, his smile, his accent, all worked delicately together to leave people wanting nothing but the best for him and his team. His shedding of the spotlight off himself and of course, his exuberance and love of his players, their accomplishment, and the game, also shone through.
A Memorable Academy Award Moment
Everyone was cheering for the Italian Manager and "his sons", as he called his players in one interview. It was very similar to when his fellow countryman won the 1999 Oscar at the Academy Awards for the movie, Life is Beautiful. When Benigni won his Oscar, he was so excited he could not hold it in, just like when Ranieri's team secured a spot in next year's Champions League. When Benigni won the Oscar he jumped for joy and stood on his chair before racing to the stage to accept his award. He was overjoyed and gave a memorable speech filled with love and passion while praising his fans, fellow actors, directors, producers and film staff. (click below to watch)
https://www.youtube.com/watch?v=8cTR6fk8frs
"We are in Champions League, man!
Dilly dang, dilly dong, come on!!"

It was a most memorable moment for the Italian actor just like Ranieri's press conference with his words, "hey man, we are in Champions League! We are in Champions League, man! Dilly dang, dilly dong, come on!! We are in Champions League man!!!!! (click below to watch his interview)
https://www.youtube.com/watch?v=IF0WtBipE58
The love affair with Leicester and Ranieri is being felt around the soccer world. Here are just a few quotes from fans around the world. As you can tell, Ranieri gets high praise. Is he up for "Man of the Year?"
William Willberforce said, "Mr. Ranieri for the Nobel Prize."
Robin LaBoucheI said, "loved the way that he said "My Sons" at the end .... what a wonderful man he is !!!!!
Click below to see that interview and check out the great things people said about Ranieri and his reaction:
https://www.youtube.com/watch?v=BWeg1lQp7Ug
Ed Mears had this to say, "What a very Humble Gentleman. Well done Mr Ranieri."
Scotti Pippen said, "Great, passionate, genuine guy! Congrats to the Championship, Leicester! Great job, Greets from a Bayern Munich Supporter!"
Santi Cazorla said, "There's no way someone else than Claudio Ranieri will be Manager of the Year!!"
Alan Graydon said, "Heart warming story. Taking into account the hype that surrounds our beautiful national game - both on and off the pitch? For once a nice person comes to the fore and he gets what he truly deserves! So you see everyone, NICE THINGS REALLY CAN HAPPEN TO NICE PEOPLE!!!! CLAUDIO RANIERI "
Troy Robinson from Liverpool said, "Well done Claudio, this coming from a Liverpool fan. You are indeed the people's champion. You made dreams come true. A true gentleman of the game .......Forza Leicester !!!!!"
What can you say? With comments like these all over Twitter, Facebook, and YouTube just to name a few social media outlets, you can clearly see that Leicester and Ranieri have made an impact this season leaving everyone with a pretty good feeling. Even Tottenham fans probably took their inability to overtake Leicester for the Championship with less pain.
It's all good and Life is Beautiful in the soccer world right about now thanks to Claudio and Leicester and...
...thank you for reading my article,
John DeBenedictis
(author of The Last 9 Seconds)
GISS is Proud to Host the TORONTO ID CAMP
Click here to visit the website to register!
California Man Overcomes Fear of Flying to Attend World's Largest Soccer Coaching Convention!
Click here to read about the NSCAA Convention in Baltimore in January.
Bubble Soccer at Scarborough Soccer Centre!
Book your Bubble Soccer Party now. We can arrange pizzas to follow. Join the latest craze at the Scarborough Soccer Centre
RATES: $225/hr which includes:
-Field Rental and Soccer Ball
-5 Red and Blue transferable bubble suit rentals
-Referee and fitting assistant
Optional Birthday Party Room: additional $100 per hour
Call 416-759-5607 Monday-Friday and ask for John or Jim.
Click here for the schedule
Make sure to visit our stores or click here to check out all the new Euro product now available! Make sure to get yours now to support your team!
Leicester Beat the Odds and Win the Premier League!
In almost a fairytale fashion, Leicester won the Premier League after Tottenham and Chelsea finished in a draw on Monday. This article shows how unlikely it was for this team to come out on top, but they prove that the odds can be beaten.
After the clinched the title on Monday, there was so much demand for Leicester City product that there was an actual waiting time to get on the website. Clickhere to see what many fans had to experience to try and get the product.
This summer is going to be a busy one with lots of soccer for all to enjoy! Euro 2016 will begin in June and the Summer Olympics will also be happening this summer. There is one very special tournament happening in the United States this June....the Copa America. This is an extra special tournament as it is for the 100th anniversary, which makes it the longst running soccer tournment. Normally the Copa America is played every 4 years, but with this special anniversary falling in 2016, there had to be a tournament to celebrate such an accomplishment. This article gives a preview of what to expect this summer. It will be a can't miss tournament with stars such as Messi and Neymar expected to participate!
Click here for the schedule.
UEFA to Experiment with Fourth Substitution
UEFA has decided to test the use of a fourth substitution starting this summer during the U-19 European Championships. Do you think adding another substitution increase the quality of the game?
Click here to read the article.
Juventus Win Serie A Title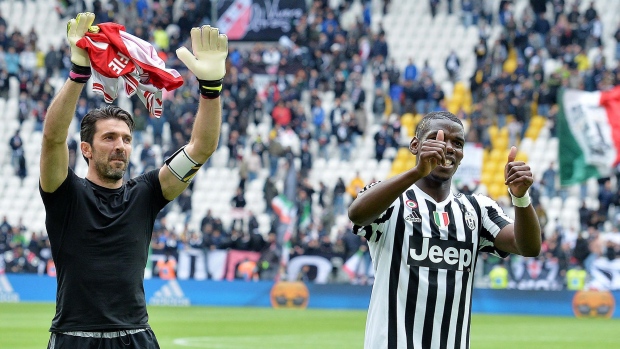 Juventus clinched the Serie A title last weekend when Roma beat Napoli, but they weren't able to celebrate with the fans until this past weekend when they beat Carpi. This article looks at Juve's win and the how the rest of the league played out.
TFC Home Opener this Weekend!
BMO field went under major renovations for the second year in a row. Since Toronto experienced a mild winter, they were able to get all renovations complete in time for this weekend's home opener. This article shows what changes fans will notice this season!
This year is a big year for TFC, coming off their first playoff run and also celebrating 10 years in the league. Most of their memorable moments have been experienced at BMO Field. This article looks at the top ten moments that happened at BMO Field.
THANK YOU!!!
We would like to thank you for your continued support by subscribing to our email list! If you are receiving our e-mail for the first time but do not wish to receive any more, we apologize for the inconvenience. Please unsubscribe at the bottom of this e-mail.
We send out two types of emails: The Soccer Story which looks at all the news going on around the soccer world and we also send out emails about the great promos going on in store.
Make sure to forward this email to your family and friends so they can be up to date on the latest soccer happenings. Click here to subscribe to our newsletters and promo flyers.