THE SOCCER STORY: I'm Mad- Portuguese Coach at Convention-Club turns 50- 2018
A World Class Soccer Magazine Proudly Canadian
Dec 2018- If you are looking for a Soccer Magazine that covers the game all around the World and includes soccer stories from North America including Canada, then Soccer 360 Magazine is for you.
In a time when the publishing industry is struggling to survive and is littered with bankrupt newspapers and magazines, Soccer 360 Magazine has to be given credit for hanging in there for over 13 years.
The allure to Soccer 360 is it's crop of international writers who cover all the top stories in the game.
Another feature of Soccer 360 are it's quick and short stories that give you tid-bits of information about a huge variety of topics.
These quick snap shots of information cover everything from who's signing where, who's getting engaged or who's on the transfer market, In an easy, quick, and short way, it's what young readers like.
You can read all the short messages and feel like you're able to participate in any soccer discussion with any expert.
FEEL LIKE AN EXPERT
Soccer 360 Magazine also covers in-depth stories for those wanting more details.
MORE WOMEN'S SOCCER COVERAGE
According to Soccer 360 Magazine, they will be covering more Women's soccer starting in 2019. Michelle Prince. is interviewed in their next issue. She's on Canada's National Women's Team and plays for the Houston Dash in the NWSL
If you're looking to give someone a super different soccer gift this Christmas then a subscription to Soccer 360 is your answer.
Click on here to get a super special subscription rate provided especially to customers of METROSPORT -The Soccer Store
Use PROMO CODE TTS18 to get a special deal.
And finally, one more reason to like Soccer 360 is it's large page format. Large pages allows for lots of pictures.
Published every two months, Soccer 360 is for anyone who wants to keep up to date with what's happening in soccer (football) around the World. And it's proudly put together and printed in Canada.
https://soccer360magazine.com/subscribe/
I'm Mad and Can't Take it Anymore!
73,000+ Fans and Still Little to No Coverage.
by John DeBenedictis
Dec 2108-Toronto:
Toronto does not have a team in the National Football League (NFL) and will therefore never play in the Super Bowl but undoubtedly, for two weeks prior to the big game, our radio and TV stations will be covering the game. Talk show hosts will talk about which quarter back will win, which players may be injured and which styles will prevail.
For over 50 years, the Toronto Maple Leafs Hockey Club has not been in a Stanley Cup Final. Yet, for weeks before the finals, Radio talk show hosts will talk about the final seven game series. They will talk about which goalie will out-duel the other. They will talk about the main scorers to see who will lead their team to victory. At the same time, they will be discussing what off-season plans the Leafs will make and what contracts and players will be signed to improve the team.
The Toronto Blue Jays, who have not made it to the World Series since 1993, will still be a talking point of Toronto's sports radio show hosts in the middle of winter. They will talk about their future chances to be in the World Series while discussing the trades that they make in the off-season. Before the actual World Series there are always discussions as to who will win and which pitchers will start.
LeBron James: will he lead his team to the finals again?
In basketball, on Toronto Sports radio stations, the NBA finals will be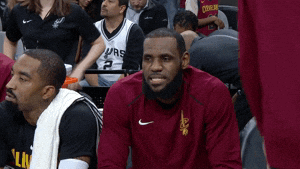 discussed over and over for hours on end to see if LeBron James will scratch his groin with his right hand or his left hand while leading his team to the finals.
And yet, although Toronto FC are defending MLS Champions and actually play in the MLS, the final has come and gone and I did not heard one sports reporter on radio talk about the final game prior to the game. There were no discussions or any pre-game details. Toronto FC have averaged over 25,000 fans a game and we have no clue if former MLS MVP Sebastian Giovinco will be back next year for TFC or not. Will Altidore sign again? Is his contract even up? What about the two teams in the finals, Who exactly were they?
If is wasn't for the internet, we'd have no way of following our sport. Why is it this way? Do the soccer fans who fill the stadium in Toronto on a regular basis not deserve just a little bit of follow up? Can they give us soccer fans just a bit of respect? It's not like the old days where we had no team and even if we did no one went to watch.
For Pete's sake, do we not deserve just a bit of coverage?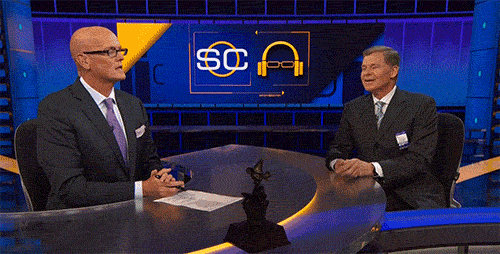 If you listen to The Dan Patrick show out of the US on ESPN and broadcast on TSN 1050AM Sports Radio in Toronto, he never talks soccer. Even US college basketball and college football gets more coverage than an MLS final. Is this fair?
Sports Radio is horrible at giving soccer some air-time
I get it, the TV ratings may not be quite as high but for Pete's sake, do we not deserve just a bit of coverage? After all, it's not that no one was in the stands. More than 73,000 fans attended the MLS Cup final just a few weeks ago in Atlanta. That's actually more fans than attended last year's Super Bowl!!!
Soccer Fans! Don't take it anymore. Let's start calling our radio stations to let them know we exist and want a bit more discussion on soccer.
We're not asking for the moon. Just a little respect. In fact, if you look at the demographics of a Toronto FC game, I would guess that it's a lot younger than the other major sports, more ethnically diverse, and actually seems to have a higher percentage of female fans.
Let's stand up, shout out, and be counted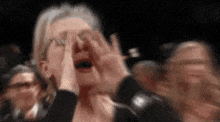 Let's stand up, shout out, and be counted with the major sports radio stations in 2019!
Better still lets pick a day where we all call in the radio stations to want to talk about soccer. How about June 23rd 2019, the day before the Canadian Women's team kicks off the Women's World Cup in France in 2019. Let's get them talking soccer as much as possible. But you have to do your part, save the date. Call your local TSN and Sportsnet radio stations that day. Don't worry we'll remind you, but start spreading the word!
In fact, we believe that general radio and TV sports hosts that ignore soccer are going to become extinct in the future as more fans follow soccer. A bit like dinosaurs. That's why we'd like everyone to pick up a JATO "That's Soccer Talk" T-shirt that's pictured below and wear it around town. Regularly $22.95, now on SALE for $15.00.
Email us Your Comments
If you're not happy with the soccer coverage in your city, email us your comments so that we can pass them on to radio and TV stations everywhere. They need to hear us. email us at thesoccerstore@hotmail.ca with your
thoughts. Thanks
METROSPORT's first Customer
turned 50 this year.
In 1981, METRSPORT started out as JMT Screen Printing Soccer and Sports and their first ever club customer was the Clairlea-Westview Soccer Club.
The club has a rich history but it's main claim to fame is that it was started by surrounding Churches with the mandate of providing soccer at the cheapest possible price to all kids regardless of income so that they could play the beautiful game.
providing soccer at the cheapest possible price for all to play.
50 years later, the club continues to have the lowest registration fees in Ontario and probably Canada.
In some cases, when kids were unable to pay, the churches helped our with registration fees altogether. And the club actually produced some National caliber players throughout it's history with this philosophy.
The club stills purchases some products each year keeping the relationship alive and Metrosport- The Soccer Store appreciates that.
A special congrats goes to Jim McPherson, Ken and Alison Pettigrew and all those who volunteer at the club for providing affordable soccer to kids.
Portuguese National Team Assistant Coach is coming to Toronto.
Joao Aroso is the Key Note Speaker at the National Soccer Coaches Association of Canada Coaching Convention FEB 9th and 10th, 2019 .
The NSCAC is hosting their first convention in 2019. Click Picture to get full schedule and special rates.
This unique coach education event will take place on the weekend of February 9th-10th, 2019, at the Pickering Soccer Centre in Pickering, Ontario.
The NSCAC has assembled a great line-up of local and international presenters and clinicians, including featured Keynote Speaker Joao Aroso, former Assistant Coach with the Portuguese Men's National Team. Also included in our list of clinicians are former Canadian professional and international goalkeeper and TV analyst, Dick Howard, and former Canadian National Women's Team star and Olympic bronze medalist, Carmelina Moscato. Rounding out the clinicians are Michael Findlay and Richard Bucciarelli.
The Convention will feature something for every soccer coach, including grassroots coaches, youth coaches, goalkeeper coaches, fitness coaches, and elite/professional coaches!
GROUP RATES AVAILABLE FOR COACHES
The NSCAC is offering several group and team/club discounted pricing, to make attendance at the Convention as affordable as possible.
Check out the information on the NSCAC website below for details and/or to register for the Convention today.
Super Early Bird rate in effect until Jan 5TH, 2019
https://www.facebook.com/events/935633003313462/?active_tab=about
METROSPORT is a proud sponsor. We hope to see you there in February!
Would You Like to Score More Goals?
Well that's a silly question. Of course you would if you were a player. But if you were a coach, you may be pulling your hair wondering how some of your players keep missing some excellent chances.
Research shows that the task of scoring is a lot more difficult than it seems. In a previous issue of FIFA Magazine, they stated that the most common result in soccer is 1-0. That scoreline makes up about 19% of games. And 10% of games end in a 0-0 draw. That can be depressing for strikers because they are expected to score every game.
Check out this podcast with a goal scoring author and coach to explain more of what's going on in the mind of the striker. How unfair!
insoccer.ca is your best source for a Variety of Canadian Soccer News
Dec 2018
www.insoccer.ca is the best kept secret in Canadian on-line Soccer news. If you're looking for regular updates on the top soccer stories and events in Canada then you need to make this website one of your favourites.
visit www.insoccer.ca to check out the latest Canadian Soccer news.
THERE'S A NEW GAME IN TOWN!
ARENA SOCCER
The Mississauga METROSTARS (Nice name) played their first home game in the Professional Arena League on Dec 8th, 2018 against the Florida Tropics. The Metrostars are in orange and the photo below was taken seconds before the opening kick-off. The
Metrostars went on to defeat Florida for their first ever win. Check out more by visiting their website
The World's Largest Soccer Convention
The World's Largest Soccer Convention heads to Chicago in January. The convention is hosted by United Soccer Coaches, formerly the NSCAA.
Coaches must become members of United Soccer Coaches in order to attend the convention and now you can become a member of the National Soccer Coaches Association of Canada and United Soccer Coaches for one low price. Visit nscac.ca for more details. Offer is only available to Canadian Coaches.